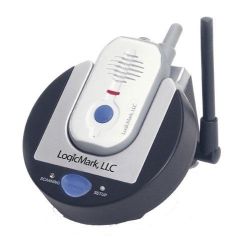 911 guardian phone set
No monitoring fees, service charges, or contracts ever
Talk directly through your pendant to 911 Emergency Operator at the push of a button
Complete coverage in and around your home
The world?s only 2-way Emergency Pendant Communicator
24 Hour 7 Days a Week Emergency Protection
Maximum range: 600 feet
1 year Limited Warranty
Unit measures 3 1/8"L x 1 7/8"W x ?" thick
An antenna is on the side measuring 1 7/8" x ?" with a diameter of 7/16"
SKU #: 30911
Our incredible price: $192.72

Availability: In Stock